FableVision
Monday Morning Message ~ 8-1-2011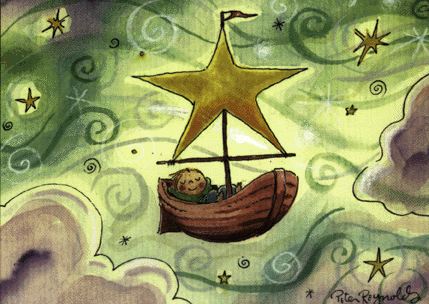 Through Twitter, we have become "online friends" with Terry Shay. First introduced to us as @tjshay, Terry teaches grades 4-12 vocal music and computer instruction at North Tama School in Traer, Iowa. He also teaches Computers and Instructional Technology for Upper Iowa University.
As their "Lead Ambassador",Terry was the first to introduce us to FableVision. We first met Terry f2f at the NECC Conference in Washington, DC, (now known as ISTE) at the FableVision booth.
If FableVision does not sound familiar, you will soon recognize it as you explore these links.  Peter H. Reynolds is the artist behind FableVision which is a company co-owned by twins Peter and Paul.  
(I know, I know… I wondered where "Mary" was, too.)
The Wikipedia link provides a quick over-view,
http://en.wikipedia.org/wiki/FableVision ,
or you can go directly to their website for educators at:
http://fablevisionlearning.com/
Peter is an amazing artist and you can find more about him at
http://www.peterhreynolds.com/news.html
He is also the illustrator for Guyku, my favorite current book of poetry.
As a mother of four boys, I can relate to this book, and any teacher will, as well.
I dare you not to fall in love with it.
What we would like to share with you this "Monday Morning", are the resources that FableVision provides for teachers at:
http://fablevisionlearning.com/resources/
Included is clipart that can be used for lessons, or for your classroom website.
http://fablevisionlearning.com/clipart/index.html
http://fablevisionlearning.com/northstar/make/index.html
There is also a FableVision Learning Blog with additional resources.
http://fablevisionlearning.com/blog/
I personally love his whimsical pictures, and they would find a place in my lessons, both on the SMARTBoard and my website.
We would also encourage you to sign up for their monthly newsletter with updates on offers of free posters and clipart, grant opportunities, and the latest news from FableVision.
Have fun with these as we begin to refocus on "Back-to-School".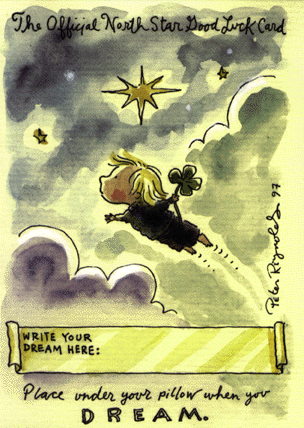 Book Reviews
tips