Snip, Snip
Sunday Sit, Sip, and "Sync" ~ 9-30-2012

There are lots of ways Shannon and I "capture our screens",
but the easiest way is…
well, the easiest.
I had forgotten this simple tool until my son, Brian, pointed it out to me.
Right inside the accessories folder on your computer,
you will find the "Snipping Tool".
If you just drag it out to your "Start Menu",
it will be there whenever you need a quick capture.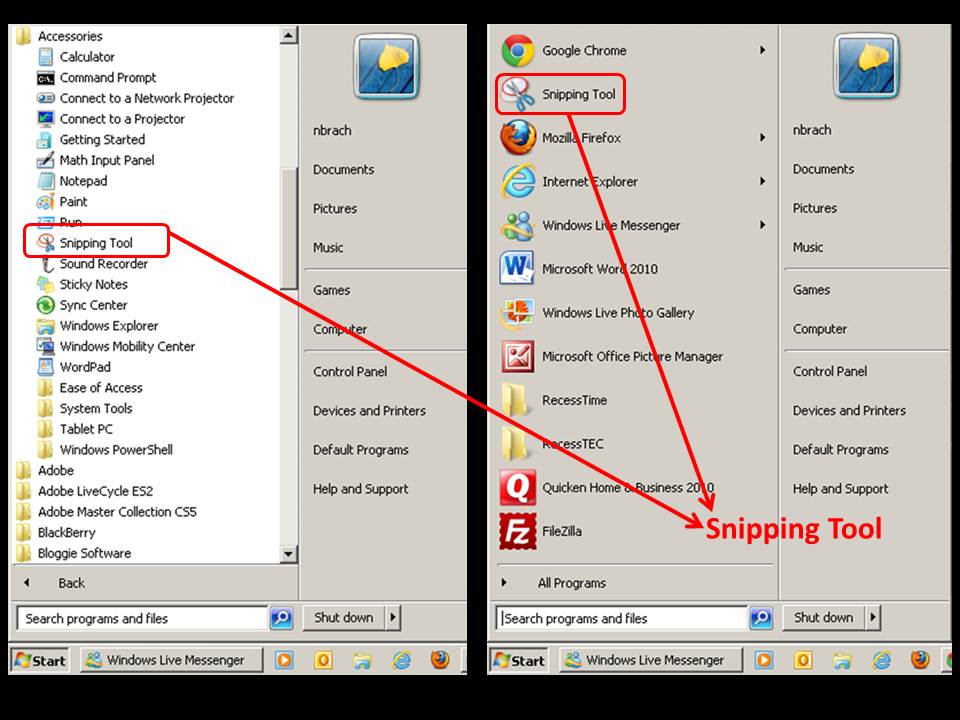 Best of all, you can save the "snip" as a jpeg, png, gif, or html file.
The "Snipping Tool" offers other options that include highlighting, pen choices, an eraser, and sending the capture as an attachment.
This has been my "go-to" capture program over everything else because it doesn't require another program to open, it's accessible, and it's quick.
So, click and drag that little tool out so it's easy to use,
finish your morning drink of choice,
and we hope you have saved some time for yourself to enjoy this beautiful fall day…
Blog
tips