Gettin' Ready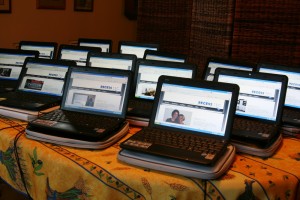 Tomorrow is the first day of our Recess TEC 2010 Summer Series.  This is our second summer hosting them at EIASE.
We always feel like we are hosting a party, and this year is no exception. We love to plan the snacks, workshops, presentations, and we look forward to renewing friendships that have been made over the past years. Part of the planning including updating our netbook lab, and to clean off old files and upload the new. After a day moving among computers, we can say that we are ready…
See you in the morning!
workshops