Sunday Sit, Sip, and "Sync" ~ 11-23-2014
We promised to share from IETC (Illinois Education & Technology Conference), and this is another gem we picked up from one of our attendees. Natalie Young, an instructor from Northern Illinois University, sat with us all day in our "Google for Education" session, and approached us as we were packing up. She had a few questions, but most of all, Ms. Young wanted to ask us if we knew anything about the "Google Cultural Institute". As she described it, we realized that this was new to us. Once again, it reinforced that we "don't know what we don't know."
I started my teaching career as an art teacher, and Natalie had me with "galleries". Google Cultural Institute has "partnered with hundreds of museums, cultural institutions, and archives to host the world's cultural treasures online." You can learn about this project on the "About Page" for the Google Cultural Institute. And of course, they have a channel on YouTube. We invite you to watch this video to see the powerful potential this project possesses to add dynamic "multimedia" to the lessons you bring to your students.
You can take your students on a virtual tour of The Metropolitan Museum of Art in New York, or The Art Institute of Chicago.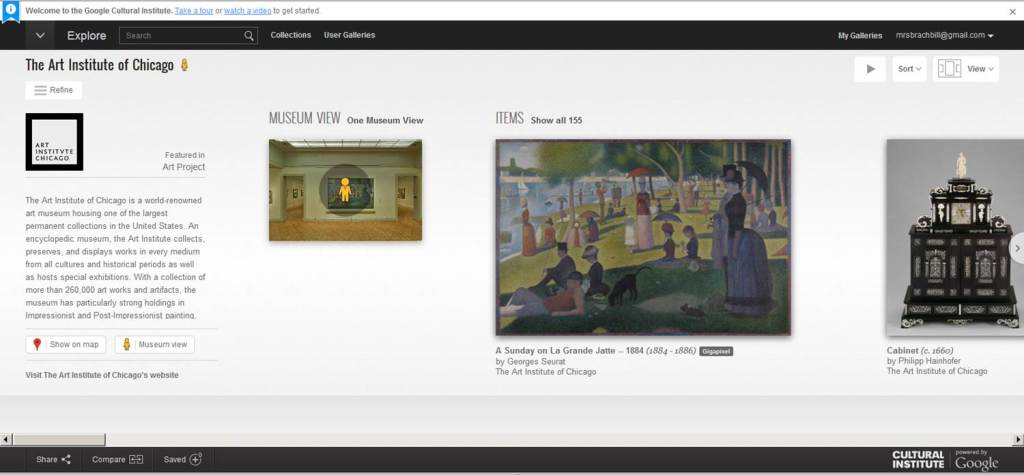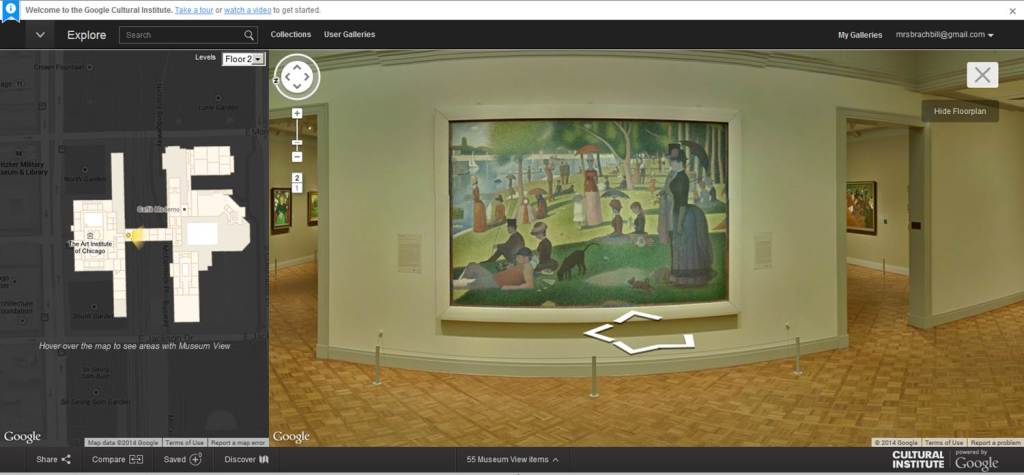 Once you have signed into your Google account, you and your students can personalize your own gallery. Collections of relative resources, including videos, documents, art pieces, and artifacts, can be grouped to use with specific lessons, or your students can collect what they need for research projects.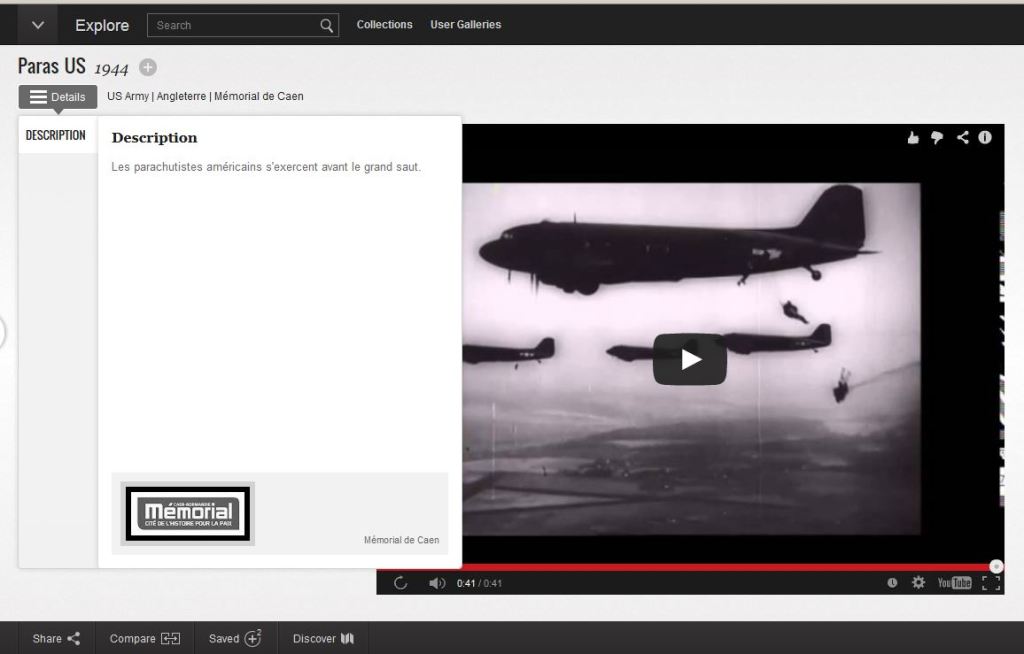 One you have added "pieces" to your collection, you can add personal notes as captions, or a YouTube video.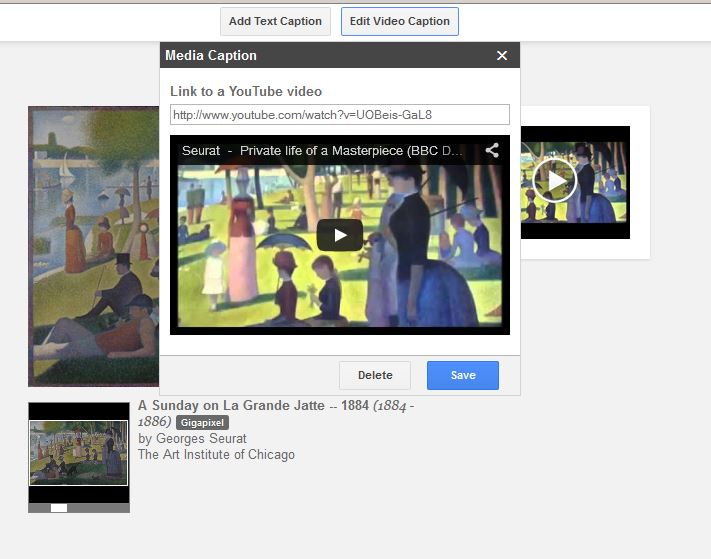 So on this rainy day, take some time to visit the Google Cultural Institute and browse through the museums and galleries.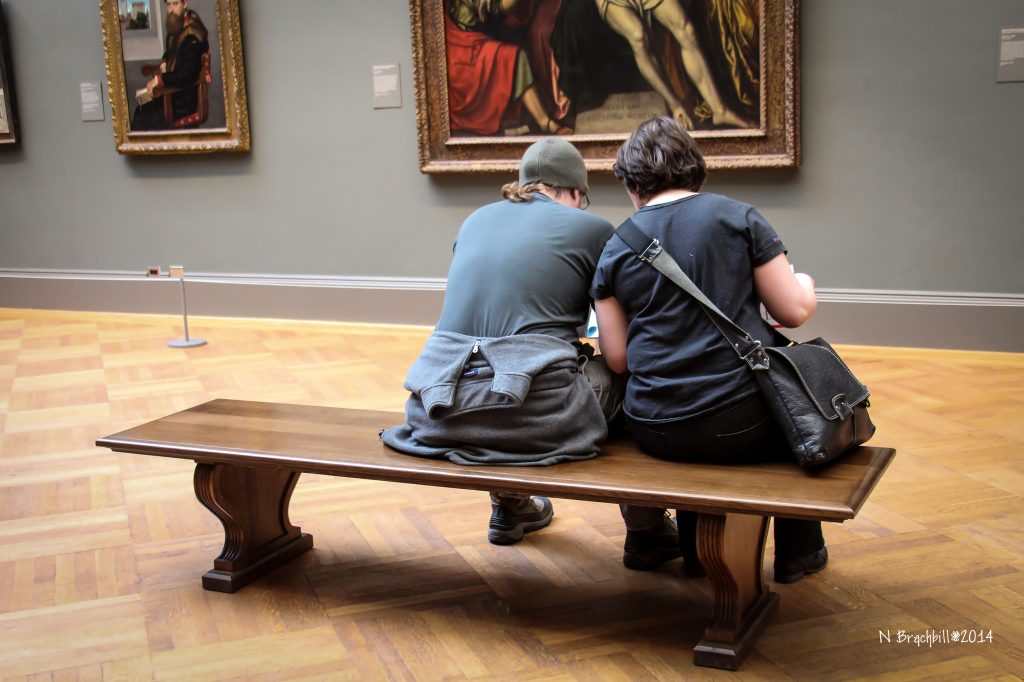 [Tweet "Learn how to build personal collections with hundreds of rich cultural resources using Google Cultural Institute."]