Monday Morning Message ~ 1-17-2011
You have taken a picture of each of your students to put on the front cover of their individual annual classroom memory book. All year long you have captured images of your kiddos doing creative, educational, and innovative activities. You open your favorite publishing program to put it all together with the clock ticking away. So many pictures, so little time, and so many pages. You insert your pictures, re-size, move them all around to make them fit, and write your captions.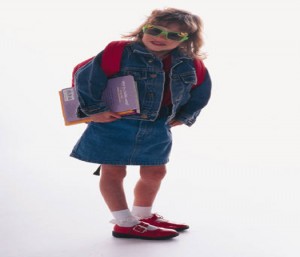 Finished.
But wait! Did your students go to the local amusement park and stand in front of the crazy mirrors? They are all too wide, or stretched too long. That is definitely NOT the look you are going for.
I saw this exact thing happen walking through the teacher workroom last May. The parent volunteer was assembling the books, and was not happy with how her child looked.
Here is a simple solution:
When resizing any object, whether it is a picture, a shape, or a text-box, grab a corner, and hold down the shift key while dragging it to enlarge or make it smaller. This will retain the proportion of your image/shape in one easy step. Your pictures will look great, and you will look like you know what your are doing!

This works across most programs such as SMART Notebook 10 and all Microsoft Office applications.
So with that, start working on those "End of Year" projects now, a little here and a little there, and if we can help in any way, just email us.
Have fun this week!