Sunday Sit, Sip, and "Sync" ~ 9-21-2014
This will be short and sweet.
Summer was filled with commitments, and I decided that fall would be the best option for a vacation excursion.
Shannon's dad and I are in the Rocky Mountain National Park hiking, photographing, hiking, horseback riding, hiking, exploring, hiking, and breathing deeply.
We have been getting out early to get into the parks with the rising sun,
and we try to leave as the largest crowds arrive.
It truly has been just us and other photographers and artists.
As we make our way back to the parking lot, I have seen so many people using devices to photograph the natural beauty of fall in the mountains, and I wish I could help them with a few tips.
#1: When you are shooting video, turn your device, whether it is your phone or a tablet,
to landscape (sideways) mode.
Please.
And while we're at it, notice the term "landscape".
Use that to take pictures of "landscape" and "portrait" (up and down) for, (you guessed it) portraits.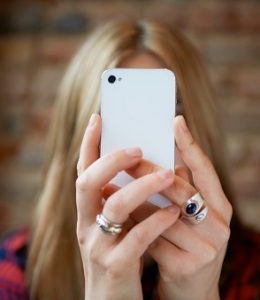 Most of the time, though, I would recommend landscape for everything,
especially those shots where you place  yourself in front of a beautiful background.
If you ever want to use your pictures to add to a video or slide show,
this will help eliminate the black borders on the sides you so often see.
#2: After composing your picture, tap the screen where you want to focus.
This will autofocus the point that you want to emphasize and will help center more light there.
Bonus Tip: Divide your picture into "thirds" horizontally and/or vertically.
Avoid putting your subject in the "center" of your composition.
It is much more pleasing to the eye when it is off-centered either vertically or horizontally.
We hope you take time for yourself and your family.
Get outside and so something "selfie-worthy" and practice these three quick, easy tips.
As for me, I am headed up the mountain to do the same!