Sunday Sit, Sip, and "Sync" ~ 10-7-2012

Summer means "Tech Camp", and we hold these 3-4 day workshops every year.
For our attendees that do not have their own laptop,
we own, for their use, 15 netbooks with all of the necessary programs.
Once or twice a year, those little computers need updated, cleaned, and new programs installed.
With the random use of those computers, "uninvited guests" often appear on them.
I'm talking about those rogue toolbars that are hopelessly hard to remove.
We are "Google Girls", but we do allow Bing to join in the games.
Not so much search engines such as "Babylon".
Several years ago, one of our computers was plagued with a search engine,
and its removal was impossible. Every forum and "help" article that I read could not provide a cure, informing me that it was very difficult to "fix".
Finally, our virus program caught up with it,
and we were able to remove it.
Enter "The Bablylon Toolbar".
After a little searching on forums, I actually found a link to Babylon, itself,
and here they described the process to remove their toolbar from Chrome, Firefox, and Explorer toolbars.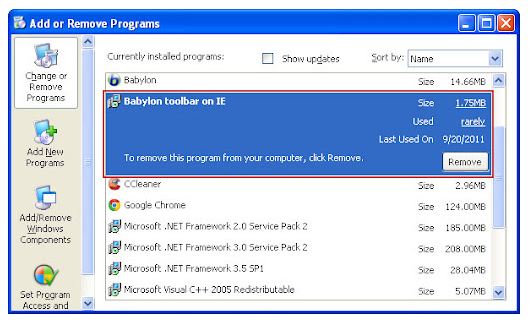 Babylon Support provides step-by-step instructions that are easy to follow, and I had it removed from our little netbook within ten minutes.
If Babylon or any other toolbar, has appeared as an unwelcome guest on your computer, try these steps to remove it.
Now, it is time for far more important business.
I can see that the sky is getting light and the sun is shining.
Brown County, Indiana is in my future,
along with some serious outside time.
We hope you find some of that time, as well…