Common Comments
Sunday Sit, Sip, and "Sync" ~ 2-22-2015
Every day our curriculum and collaborative work are moving to an online venue, and we are encouraging our students to create and submit their work in digital form. Here is a tip we picked up at METC 2015 in the session, "Become a Google Ninja" presented by Michael McCann and Greg Lawrence . This was a new one to us, and we couldn't wait to share it with you. Continue reading to find out how you can quickly add one of those common comments we all use when assessing student work.
We've seen and used the "canned comments" our grading programs provide, but most of us like to add our own comments that reflect our personal "voice". Google Docs provides that option under "preferences".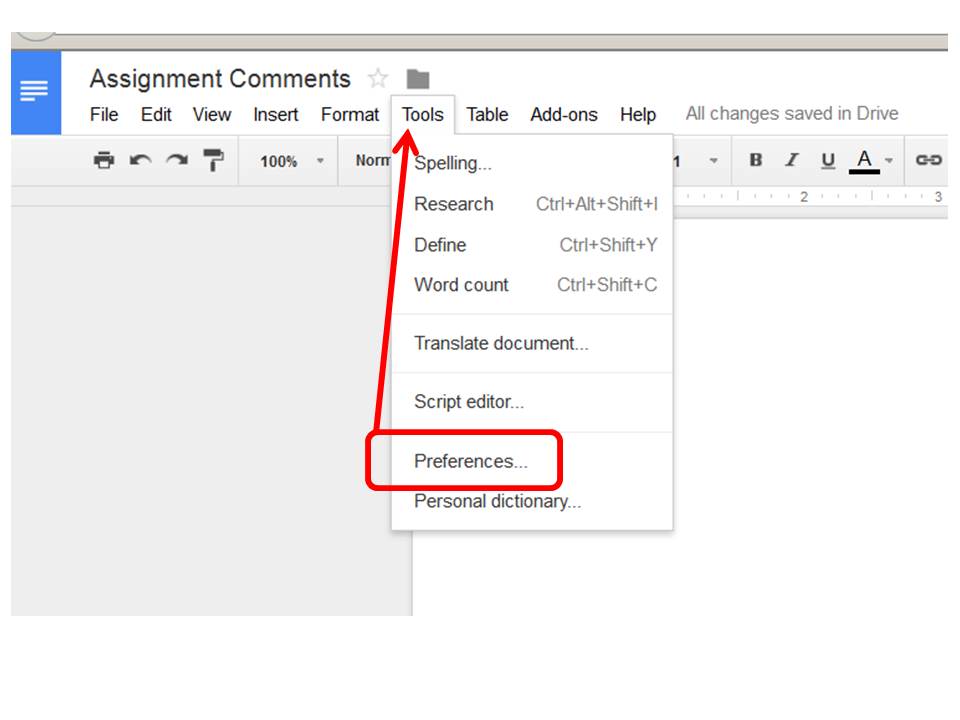 Just access that option under "Tools" where you can find the shortcuts that are there for you, and delete and add to personalize it even more.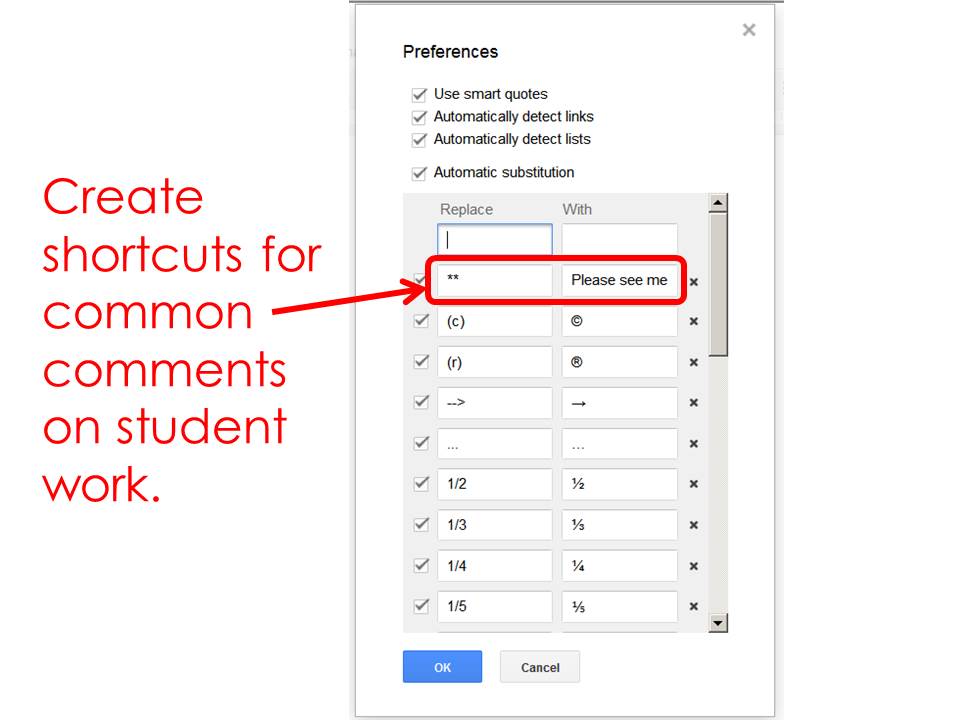 Make sure you choose characters and combinations that you wouldn't normally use, such as "qa".
Stay warm, enjoy your Sunday, and hopefully the sun is shining in your corner of the world!
[Tweet "A tip from an #METC15 session: Google Docs allows us to personalize shortcut "keystrokes" to add "common comments" and symbols to our work."]
classroom management
Google
tips
writing