Good-bye iGoogle…
Sunday Sit, Sip, and "Sync" ~ 7-8-2012
It's official.
iGoogle will be retired on November 1st, 2013,
and one of my "homepages" will be gone.
In 16 months, I'll say "Good-bye" to iGoogle.
Good-bye to All of my iGoogle Apps:
My "Moon Phases App",

My BIG "Date App",

"Gmail App"

"Twitter App"

"To-do App"

"Google Calendar App",

"Facebook App",

"Now Showing Flixter App",

"Swimming Koi App",

AND my "Beach Theme".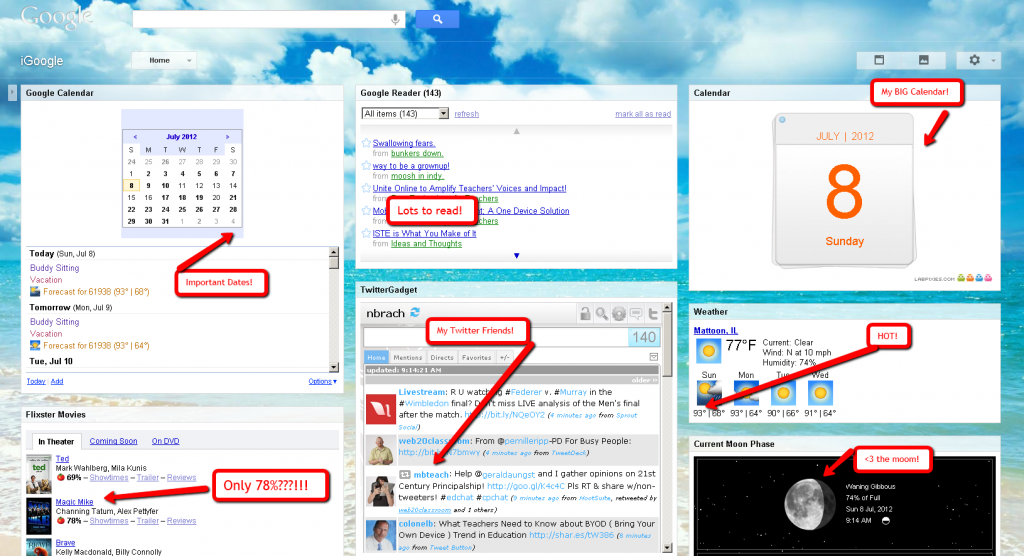 (Make sure you click on that image to get a CLOSE view!)
I have plenty of time to prepare and, in fact, have already started.
 Say "Hello" to Chrome.
"If Chrome was a man
…I would marry him."
Well, not exactly.
At least not me.
It was something I heard at EdCamp-Chicago from an IT person at a high school where they not only use Chrome as their "go-to" browser, but have adopted 1-to-1 Chromebooks for their students and staff.
This piqued my interest,
and after I returned from Chicago,
I downloaded Chrome and began looking at it carefully.
And played.
With each new tab, my "homepage" was designed.
I visited the "Chrome Store" and chose the apps that I most often use.
And I shopped the themes.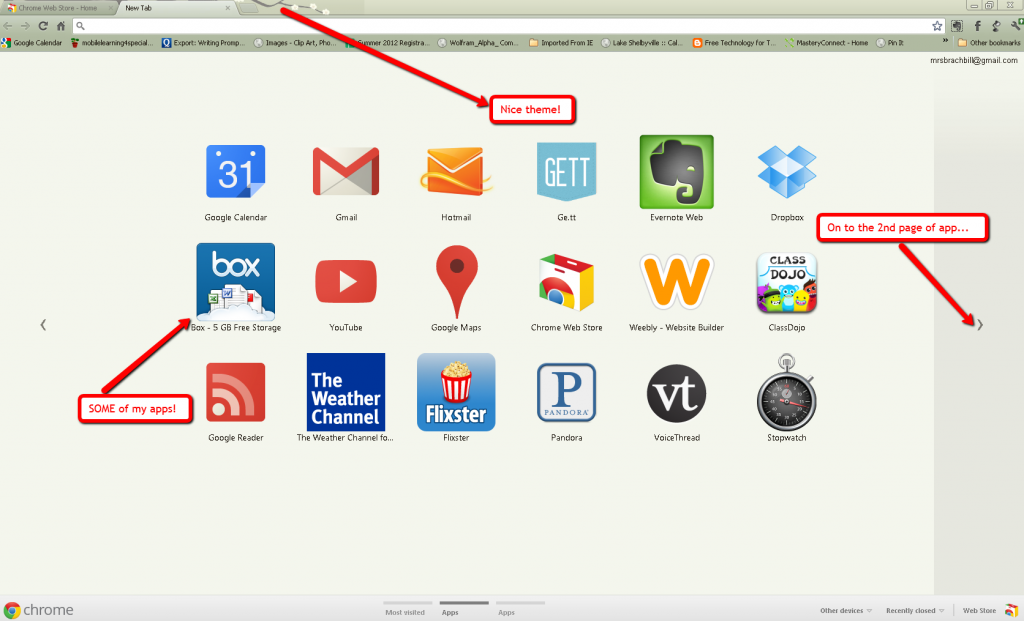 Chrome isn't my only browser,
not at all!
But when I need something a little more "personalized",
it's the one I choose.
If you have an iGoogle homepage,
make sure you're ready when it says, "Good-bye"…
tips