Your Google Account + Your YouTube Account
Sunday Sit, Sip, and "Sync" ~ 1-25-2015
"Google Apps for Education" and "Google Classroom" have been our popular workshops this past year. It has been exciting to watch the changes and for us, it has been a challenge to keep our training current. Every time we meet with teachers, we add new features to our presentations, and it's motivating to visualize the ever increasing options for teachers and students.
One of the features that is often missed, and sometimes one that teachers are not aware of, is their YouTube account. Google acquired YouTube in 2006, and if you have a Google account, you have a YouTube account. "Your Google account + your YouTube account" can be paired to create powerful lessons, and for your students, YouTube is a creative venue to showcase what they have learned.
One of the tips we offer is that whenever you are viewing YouTube videos on your computer, log into your account. As you find clips that you can use in your curriculum, add them to a playlist for quick and easy access.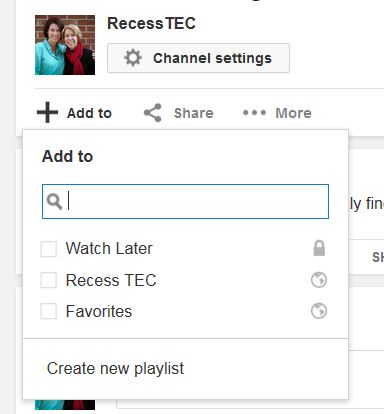 Under each video, you will find a "+ Add to" link. Clicking on this link will give you options to add the video to your "Favorites", to create a new playlist, or to add the video to an existing playlist.
Sometime this week, take some time to log into your YouTube account, and begin building playlists that match your curriculum. A starting point might be: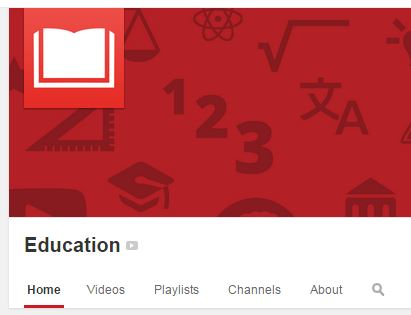 Browse through the videos on this channel to add some multimedia pieces to a Monday lesson. Don't forget to add it to your first YouTube playlist.
[Tweet "Your Google Account + Your YouTube Account. As an educator, you can use YouTube more efficiently when you are logged in…"]
Google
tips