This week is going to be a super busy one!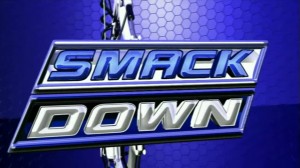 We will be at the ROE in Charleston on Wednesday for an evening session.  Mom and I are going head-to-head for a Web 2.0 Smackdown!  Don't worry, I will keep you posted on who wins.  If I had to predict, it would be me.  I might have a little competitive streak in me.  Just a little.

Friday we will be getting EARLY to head to Springfield for the IETC conference.  A SMARTBoard session is in order.  We have put together 10 Ways to Get SMARTer.  It was SO hard to decide what to include.  I wish the session was longer than 50 minutes so we could include more.  Including something for all levels of SMARTBoard users along with subject areas, and grade levels was a challenge, but I think we have managed to do it.

After the conference on Friday, we are heading up to Chicago to join @principalspage for the IASB convention.  While we have been attending this conference for quite a few years now, it will be the first time to present there.  We are teaming up with Dr. Richard Voltz for a Top 10 Technology session in which we will count down our favorite ways to incorporate the use of technology in our classrooms.  Dr. Voltz will be presenting his Top 10 and will explain how they apply from an adminstrator's point of view.  We will present ours from the classroom perspective, obviously.  Can't wait!
Updates will be posted once we have time to catch our breath.  It has been a super busy fall and I can't believe that we have neglected the blog for as long as we have.  It is time for that neglect to come to an end.
Shannon