Sunday Sit, Sip, and "Sync" ~ 12-9-2012
…or should I say the "12 Days Games of Christmas"?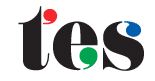 The Timed Educational Supplement (TES) is a weekly publication that began in 1910. It served as a resource primarily for school teachers in the United Kingdom. Its support site is www.tes.co.uk and it has been a huge resource for educators worldwide.
It is interesting to peek around the website, forums, and to search through the job vacancies that are world-wide.
Technology has been a huge component as educators all through the UK are encouraged to include its use and adoption within their curriculum. You will find this site has a lot to offer in that department, as well.
So today, I invite you to take a look.

You might want to start with this page of Christmas games that is offered as a free resource of 12 seasonal games that can be played both on the computer and on an IWB*.
So even with the rain, today might be the day you can stop and spend some time on your front porch, which is where I plan to be decorating, or if you really have it together, curl up with a cup of tea, coffee, or beverage of your choice, and enjoy the lights of your tree and the spirit of the season…
Have a great week!
*Interactive Whiteboard