Wuala = Voilà
Sunday Sit, Sip, and "Sync" ~ 4-28-2013
"When it comes to organizing a work-space,
relaxation and comfort aren't the primary goals.
Work is about efficiency and productivity. …
The more neat and logically organized your work-space is,
the better you will be at your job."
— Peter Walsh
Shannon and I have used Dropbox to store and share online contents for years.
One of the things we love about it is how seamlessly it works on the iPad.
Dropbox, however, is blocked in some school districts.
If that is the case in your district,
you might consider another online storage site which is touted for its "bank-level" security.
On Wuala, (pronounced "Voilà") your files are all encrypted, and nobody has access to your files or your password, not even their employees.
Like Dropbox, you receive 5GB of storage free, you can share your files, and you can synchronize your stored files between your computer and your online account.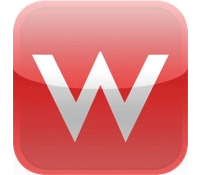 For more information, visit their FAQ Page. 
Oh, and yes!
There's an app for that.
And, of course, it is free!
Stay dry, have a restful Sunday, and a great week.
We are on the homestretch to warmer weather and the end to another school year!
classroom management
tips