Your job was hard enough before technology.
As an administrator, you're faced with big decisions every day. Balancing curriculum and budgets is just a small piece of your job.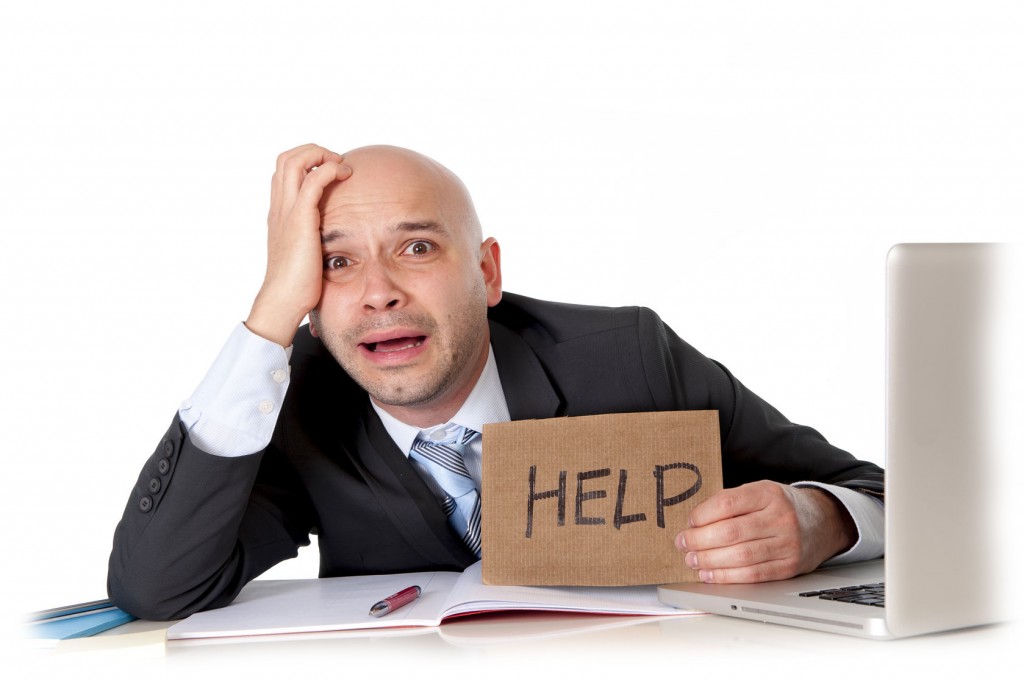 In addition, you have to stay on top of the latest classroom and technology advancements. But doesn't that seem impossible when you're constantly faced with changing mandates, educational standards, and spending guidelines?
Investments in technology always create change (read: anxiety) for everyone around you. For instance, recent education news has been littered with nightmarish stories about the ill-use of educational technology in schools: iPad acquisitions gone awry, outdated computers, broken screens, and students accessing personal social media sites from their school devices.
Along with this comes the immediate need for conferences and administrator workshops, where you're bombarded with overwhelming new techno-slang like "flipped classrooms." In the blink of an eye, districts have replaced chalkboards with SMARTBoards and textbooks with iPads, Chromebooks, and other mobile devices.
If you feel like you're constantly playing catch-up, you're not alone.
You know (and your board knows) that it's vital to keep your schools, your faculty, and your students current in the digital age. However, technology advancements come at a high price, and the learning curve is tough.
You constantly hear that we're in the early years of a "learning revolution" that has the potential to profoundly improve the reach and quality of American schooling.
You also know that it's not about the technology, but about what we do with it. Without effective training, all of the technology in the world will have zero positive impact.
Maybe you've asked your IT specialists for help, but "teaching technology" isn't their thing. They'd rather stick with routers and cables.
Plus, your faculty is probably reluctant to sit through more workshops. They're focused on what's important in the classroom, and are (understandably) wary of yet another "trend."
The last thing they want to hear from you is that they're required to sit through another series of boring professional development workshops, led by someone who has never been in a classroom, never been in their shoes, and frankly doesn't get it.
What you need is someone who understands your needs (and the needs of your teachers).
Most importantly, you need them to share their knowledge about technology in a way that everyone can understand.
We can help. At Recess TEC, we offer a no-nonsense approach to help teachers bridge the gap between classroom technology and education requirements.
Our energetic, down-to-earth, "teachers-teaching-teachers" approach breaks down every aspect of technology instruction into fun and simple hands-on learning experiences. We speak and understand the language of your staff and bridge the technology gaps between your teachers and IT personnel.
We're here to help teachers at all levels simplify and maximize the use of technology in the classroom. It's all about making your teachers' lives easier and ensuring their students have the biggest chance for success.
Our knowledge is always current because we're obsessed with constantly refining our curriculum. Every year, we attend and present at the top local, national, and international conferences to keep ourselves sharp and thinking progressively. Then, we pass that knowledge on to you and your teachers.
Most importantly, your entire staff becomes the center of the training. As we get to know them better and continue working with your school, we'll tailor our approach to complement your local classrooms.
If you're ready to:
Establish clear goals for your students' technology skill development
Pinpoint educational problems and decide what new technology can address them
Put a plan in place to start using low- and no-cost technology tools to solve educational challenges
Improve your technology adoption rate and eliminate outdated or unnecessary technology
Maximize every technology dollar you spend
Get in touch!