Your school district needs to move into the "digital age," but you don't have the budget.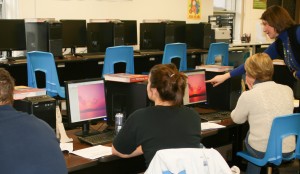 Not to worry — you don't need a classroom set of shiny iPads to motivate your students with technology.
Using basic, free web tools, you can enhance your lessons, provide alternative assessments, and get your students excited about learning.
We've used these tools in our own lessons, and can present them or design a workshop to train your teachers in their implementation.