Your school district has provided you with the latest technology to use in the classroom.
Now comes the big question — how do you (or should you) use it? Learn basics, best practices, and the most advanced tips and tricks from two tech-savvy teachers. We've been in your shoes and know exactly how to tailor lessons to meet your needs. Currently, we offer hardware training for SMARTBoards and iPads.
SMARTBoard Training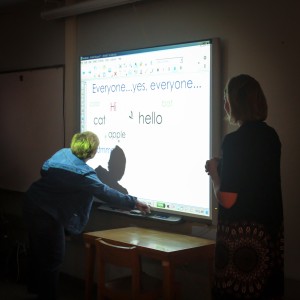 If your school district has purchased SMARTBoards, you're probably wondering where to begin. Maybe you've mastered basic "write and erase" functions, but want to take your skills a step further. After all, what's the point of having powerful technology at your disposal if you can do the same things with a whiteboard and a projector?
When designed creatively and effectively, SMART lessons can engage even the most distracted students — as teachers ourselves, we've seen it firsthand. We've also seen how frustrating it can be when a teacher wants to make the most of his or her SMARTBoard but doesn't know how. That's why we've developed a comprehensive series of sessions to teach SMARTBoard basics, tips, tricks, and best practices. With more than 12 years of experience using SMART technology, we can show you how to design your lessons for maximum student interaction and interest.
iPad Training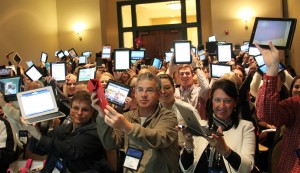 iPads are great tools for enhancing students' learning experiences. But unless you know the best ways to use them in the classroom, they function as fun distractions at best. Having leveraged iPads in our curriculum since they were first launched, we've developed multiple ways to integrate them into lesson plans. Our training emphasizes iPad functionality and care, the best apps for student learning, creating, and collaborating, and time-saving tips and tricks.