Sunday Sit, Sip, and "Sync" ~ 7-28-2013
"Life's too short to hang out with people who aren't resourceful."
~Jeff Bezos
TEACHERS pay TEACHERS is "an open marketplace for educators where teachers buy, sell and share original teaching resources."
Here you can find lessons across all curricula for all grade levels for all learning levels that are created by teachers.
It includes several sorting options that cover all of these groupings, including a page that allows you to browse through FREE downloads.
Membership as a buyer and a seller is free and it does not require a school email to sign up.
One of the free offers is from Morgan Walker in Lebanon, Indiana. From Morgan is a free Word document that lists and describes "Technology in the Common Core Standards (grades 1-8)".
We suggest you visit TEACHERS pay TEACHERS, check out the talented teachers that contribute, and take a look at their lessons. We are sure you will find a wealth of resources, and who wouldn't want to buy direct from a teacher and bypass the publishers.
To view the categories offered by TEACHERS pay TEACHERS,
just click on the image below to enlarge it.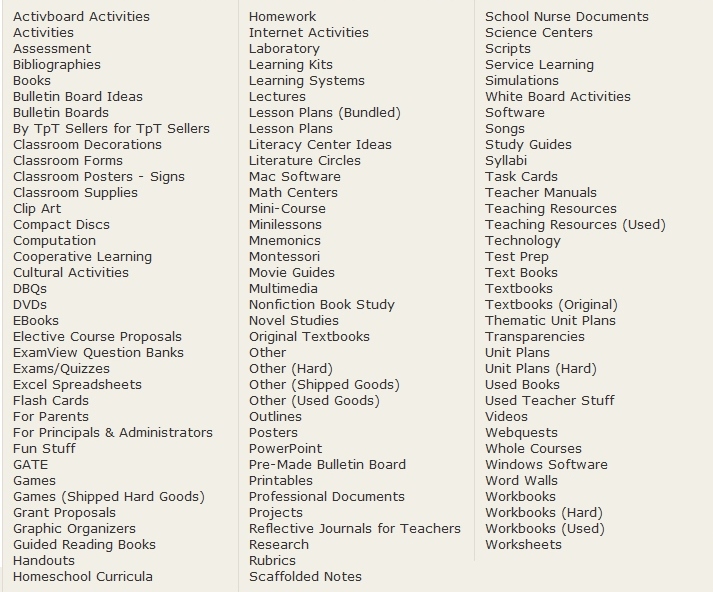 Hopefully your day will be filled with sunshine much like our forecast.
Take time to fill the rest of the day with things that make you happy…