Sunday Sit, Sip, and "Sync" ~ 11-9-2014
It's time for IETC 2014, the Illinois Education & Technology Conference.
We are looking forward to once again seeing good friends and making new friends.
We're always excited to share ways to collaborate, instruct, moderate, and expand the use of technology.
Our first IETC 2014 event will be this Wednesday, September 12th, when we will be presenting a Pre-Conference Workshop, "Google Magic: Captivate, Motivate, and Educate Your Students", from 8:30 a.m. – 3:30 p.m. in the Plaza D Meeting Room. Although registration for this workshop is closed, we always learn from our attendees.
We promise to share tips and ways to use Google Apps for Education each day as we attend IETC 2014. Follow us on our Facebook Page or on Twitter, @nbrach and @brachsmith.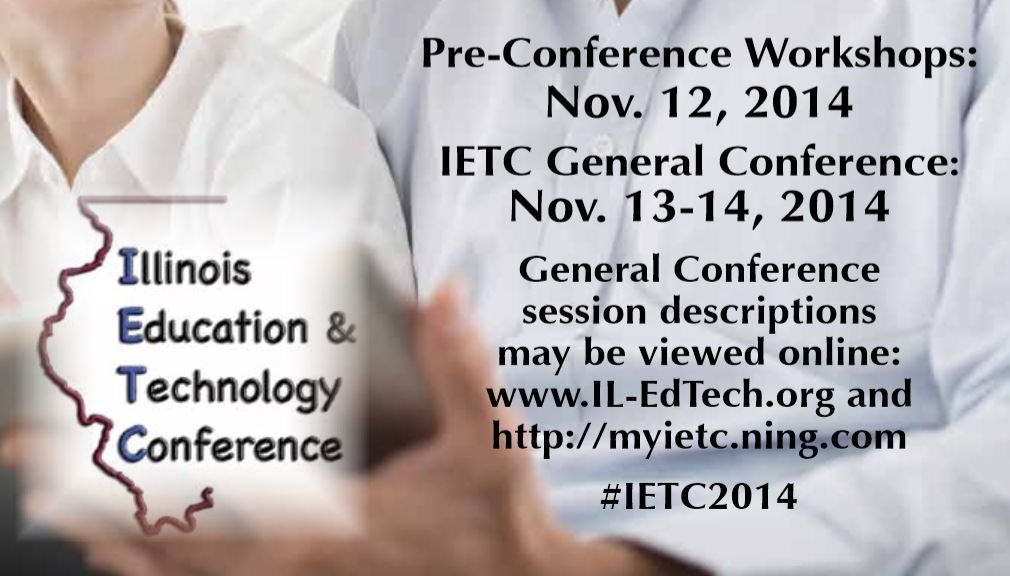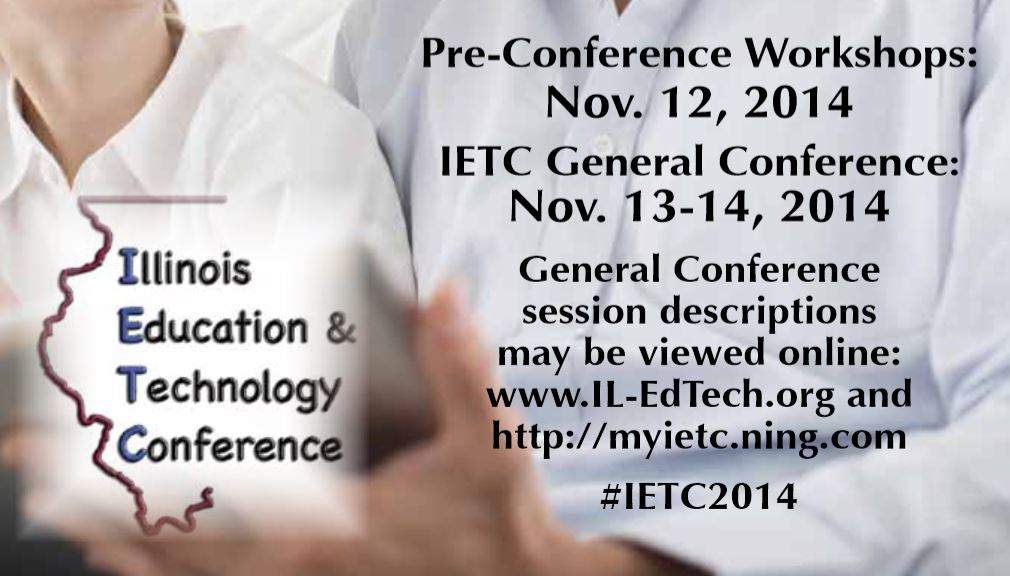 We will host two sessions on Thursday:
Session II:  11:15-12:05 – "Digital Storytelling for All"
Digital storytelling? Uhhh, no thanks. I don't teach Language Arts. We know, we know. We've heard it before. You might not realize what is involved in digital storytelling. Or maybe we can convince you to incorporate it into your classes no matter what subject or age you teach. Students want to create content. Attend this session to find out how! (CCSS will be addressed in this session.) (Audience: All grade levels).
Session III: 12:15-1:05 – "The Classics"
With all of the new technology introduced on a daily basis, sometimes you forget what you've already learned. Or, maybe you missed it the first time around. Join us for a technology integration "refresher." We'll talk about things that we've loved from the beginning of our technology adventures that we think have stood the test of time! (Don't worry, we'll be sure to point out all CCSS integration.) (Audience: All grade levels).
Yes, there is a walk for me before the end of the day.
But not until we work to finalize our presentations so that our friends can have workshops where they will learn and have a great time.
See you soon!
[Tweet "Looking forward to #IETC 2014 and our sessions on Wed. and Thurs."]