Sunday Sit, Sip, and "Sync" ~ 12-7-2014
QR Voice (qrvoice.net) is a little web-tool that will convert 100 characters into a digital synthesized voice file.
The file is encoded into a QR code that can be resized, copied, and used to link back to the message.
The website has several language options: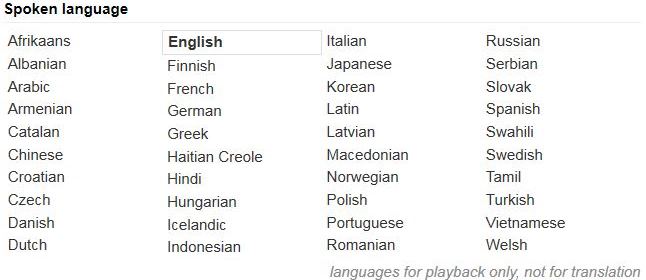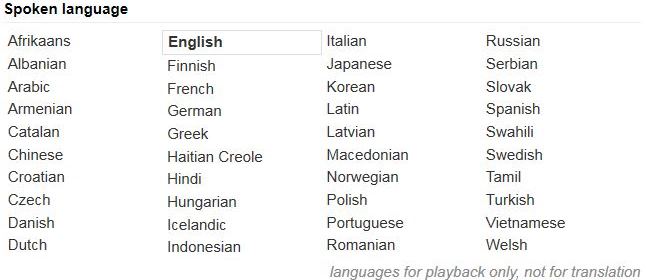 The FAQ page will help with any questions you might have, and the authors definitely have a sense of humor…


How does QR Voice work? From the FAQ page, the steps are very simple: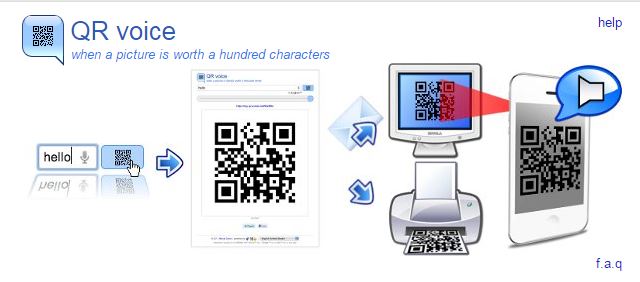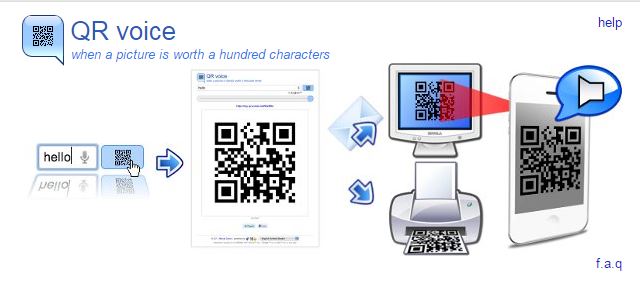 1.    Enter a message up to 100 characters.
2.    Optionally choose a language in which the message is written, and it will be reproduced.
3.    Optionally resize the desired qr-code image to be generated using the slider.
4.    Click the "Generate Button", (the one with a tiny qr-code in it).
5.    The qr-code will be generated in the center of the screen.
6.    You can scan it with your smartphone qr-code scanner app to hear the message.
7.    Also, use the link above the qr-code image to save/share/embed/print the final qr-code image.
8.    Use the social buttons to spread the word about your recent generated qr-voice.
The browser URL location is also bookmark-able.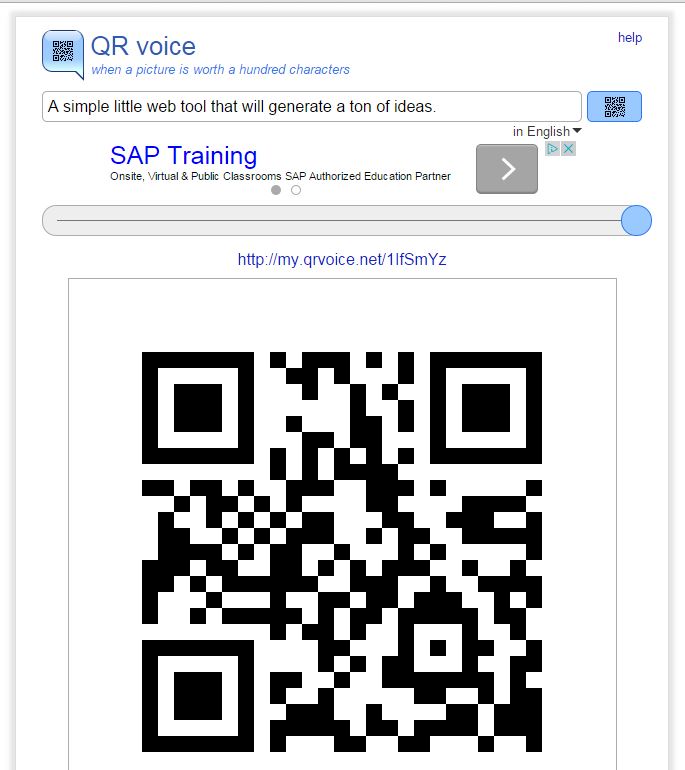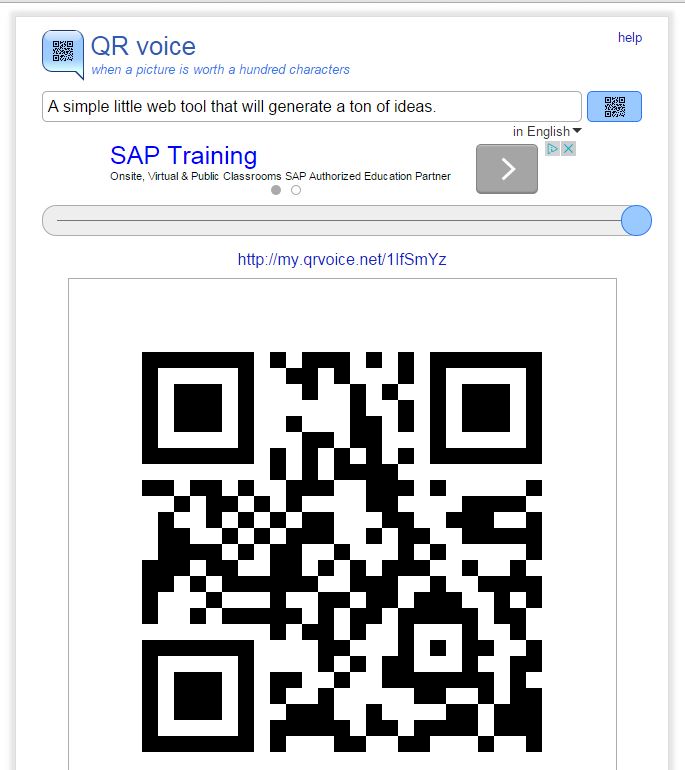 As educators, our imaginations and creativity have no boundary in creating ways to use these little web-tools like QR Voice.
Don't hesitate to share.
For more information, visit the QR Voice "Help Page" where all of you questions are sure to be answered.
One more thing.
Hover your mouse over the little blue "speech bubble" QR Code in the upper right-hand corner.
Just a little "fun" animation.
It's a "smile generator"…
[Tweet "Learn how "QR Voice" works to change a given text message into a synthesized voice message…"]