Sunday Sit, Sip, and "Sync" ~ 2-8-2015
This Tuesday, February 10, we will be presenting at the annual Midwest Education Technology Conference
(METC 2015) at the St. Charles Convention Center in St. Charles, Missouri. It has been one of our favorite conferences and it is known as the region's premier education-technology event. We compare it to a "Mini ISTE".
We will be hosting two sessions:
Session T2 – Tuesday – 10:50-11:40 "Did You REALLY Read This?"
Strand: Library & Media Literacy
Session Description: "Reading is important at all levels across all curriculum. We know this. Where we stumble is how to motivate and how to foster independent reading. Join us in a session to give you some fresh ideas on how to manage independent literacy."
Session T3 – Tuesday – 1:00-1:50 – "To Each Their Own"
Strand: Assessment
Session Description: "My mom always says, 'It's not how smart you are, it's how you're smart'. We all know students learn differently. How can we make sure all students have an opportunity to succeed? Attend this session to find ways to differentiate instruction and alternatively assess your students."
If you are planning to attend the METC Conference, we recommend that you arrive early to secure easy parking, insure a shorter line to confirm your registration and pick up your "conference swag" (unless your last name is "Smith"), and to take advantage of the morning "coffee, tea, and crumpets" that will be available from 7:00 a.m. to 8:00 a.m. outside the Grand Ballrooms
Take some time to download the METC 2015 app to pre-plan your sessions,
or scan through the online conference booklet to see all that is available.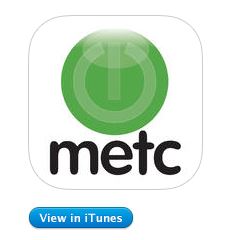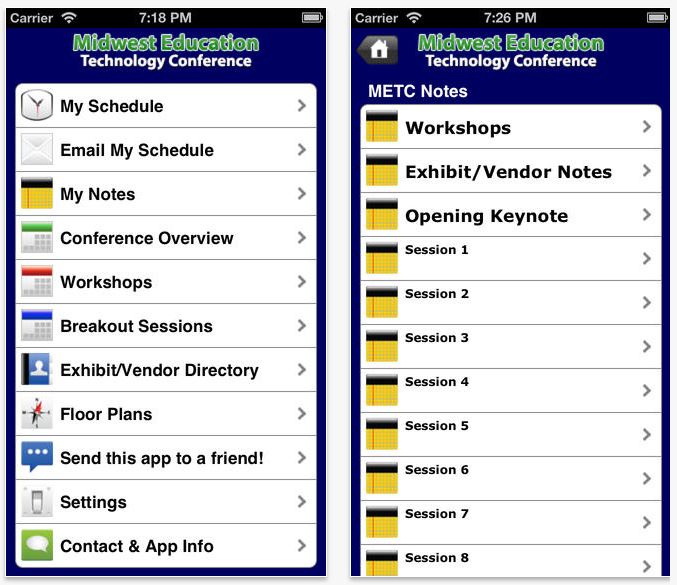 The keynote speakers will be be presenting from 8:00 a.m. to 9:15 a.m.
Gwyneth Jones will be featured on Tuesday and Jaime Casap on Wednesday.
Finally, remember to follow METC 2015 on Twitter and use #METC15 to stay informed.
We have been working hard on this year's presentation and, as always, are looking forward to sharing some fresh, new ways to include technology into your curriculum. Join us and we'll help you make your lessons a little more relevant, motivating for both you and your students, and of course, a little more fun!
[Tweet "Join us at #METC15 on Tuesday. We'll be presenting sessions on alternative assessment and independent reading."]